Date of Birth
17 January 1962, Newmarket, Ontario, Canada
Birth Name
James Eugene Carrey
Height
6' 1½" (1.87 m)
Mini Biography
The youngest of four children born to Percy (an accountant and aspiring jazz saxophonist) and Kathleen, Jim Carrey was an incurable extrovert from day one. As a child he performed constantly, for anyone who would watch, and even mailed his résumé to "The Carol Burnett Show" (1967) at age 10. In junior high he was granted a few precious minutes at the end of each school day to do stand-up routines for his classmates (provided, of course, that he kept a lid on it the rest of the day).
Carrey's early adolescence took a turn for the tragic, however, when the family was forced to relocate from their cozy town of Newmarket to Scarborough (a Toronto suburb). They all took security and janitorial jobs in the Titan Wheels factory, Jim working 8-hour shifts after school let out (not surprisingly, his grades and morale both suffered). When they finally deserted the factory, the family lived out of a Volkswagen camper van until they could return to Toronto. Back on firmer ground, Carrey decided to strike out into the comedy club scene. He made his (reportedly awful) professional stand-up debut at Yuk-Yuk's, one of the many local clubs that would serve as his training ground in the years to come. He dropped out of high school, worked on his celebrity impersonations (among them Michael Landon and James Stewart), and in 1979 worked up the nerve to move to Los Angeles. He finessed his way into a regular gig at The Comedy Store, where he impressed Rodney Dangerfield so much that the veteran comic signed him as an opening act for an entire season.
During this period Carrey met and married waitress Melissa Womer, with whom he had a daughter (Jane). The couple would later go through a very messy divorce, freeing Carrey up for a brief second marriage to actress Lauren Holly. Wary of falling into the lounge act lifestyle, Carrey began to look around for other performance outlets. He landed a part as a novice cartoonist in the short-lived sitcom "The Duck Factory" (1984); while the show fell flat, the experience gave Carrey the confidence to pursue acting more vigorously.
He scored the male lead in the ill-received Lauren Hutton vehicle Once Bitten (1985), and a supporting role in Peggy Sue Got Married (1986), before making a modest splash with his appearance as the alien Wiploc in Earth Girls Are Easy (1988). Impressed with Carrey's lunacy, fellow extraterrestrial Damon Wayans made a call to his brother, Keenen Ivory Wayans, who was in the process of putting together the sketch comedy show "In Living Color" (1990). Carrey joined the cast and quickly made a name for himself with outrageous acts (one of his most popular characters, psychotic Fire Marshall Bill, was attacked by watchdog groups for dispensing ill- advised safety tips).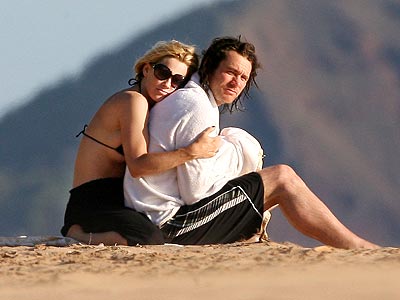 Dumb and Dumber - Jim Carrey Torrid Kiss
Jim Carrey BEST KISS! Dumb and Dumber 1994